about us
Your advocate in realizing your firms vision.
CG Global, LLC is an international business development and marketing consulting firm. We specialize in helping small to medium-sized enterprises (SMEs) in Europe, South Africa and America market themselves internationally. We serve a wide range of clientele, and every client relationship is valued greatly and treated with dignity and respect. We partner with several leading experts to create a network of resources to help our client's global expansion. Each engagement benefits from the depth and breadth of our and our strategic partners expertise.
Our Team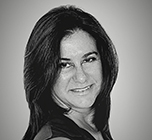 Célia Geraldo
Founder of CG Global, LLC, Célia has extensive international experience. Portuguese by birth, having lived in Mozambique, South Africa, U.K. and United States. ​Bilingual. Assoc. B.A., honors. B.A. Internet Communications, ​Summa Cum Laude. Masters in Information Systems.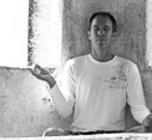 Roger B.
Roger focuses on research and information specialization. He'll help you navigate all your Q & A's about doing business in the U.S.A.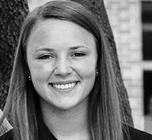 Lisa S.
Our Social Media Intern extraordinaire - Lisa excels in everything she does. Currently working on her B.A. in International Relations and Global Studies with a focus on International Political Economy at U.T. Austin. She speaks Spanish having had the exciting opportunity to study in Spain and travel Europe.

solutions
Creative Global Marketing is the division of CG Global, LLC that provides a complete communications source with one purpose: to create growth by collaborating with clients. Together, we provide their
customers — internal and external — with product value through service excellence.

Creative Global Training is CG Global LLC's division of training and development. We offer training services in varied programs and technologies ensuring that projects are completed fully through end user training.

Additionally, we offer extensive virtual technical and business training.
BUSINESS CONSULTING
We treat you and your business with respect.
Whether your business is looking to get started or it's in need of some negotiation skills, you can rest assured that we're going to help you.  We offer a range of high quality advisory and support services to help start-ups and small to mid-sized companies successfully establish business operations in foreign markets. We approach every client with a focus on integrity, advocacy, and understanding to help you achieve your goals.
strategic partners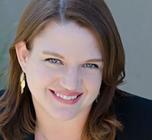 Lindsey T.
Lindsey is a designer and brand strategist whose UI design experience provides her with the ability to create user friendly web experiences for a wide variety of industries.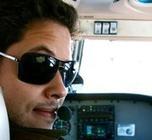 Carlos C.
Carlos is an interactive marketing expert specializing in branding, search engine marketing, landing page optimization, and social media integration.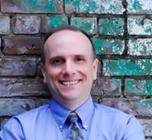 Andy O.
Andy specializes in direct response copywriting, strategic marketing and implementation, affiliate marketing, PR and social media visibility.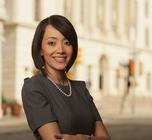 Elizabeth R.
Elizabeth is an immigration attorney specializing in business and employment-based type petitions. She prides herself for her efficiency and dependability.
our mission
To represent and assist national and international businesses in collaborating to achieve their defined objectives. We connect our clients with aligned partners in various business areas: legal counsel to structure their business for success; marketing support to effectively promote their products and services globally; and dedicated personal (virtual) assistant(s) for a powerful business presence.